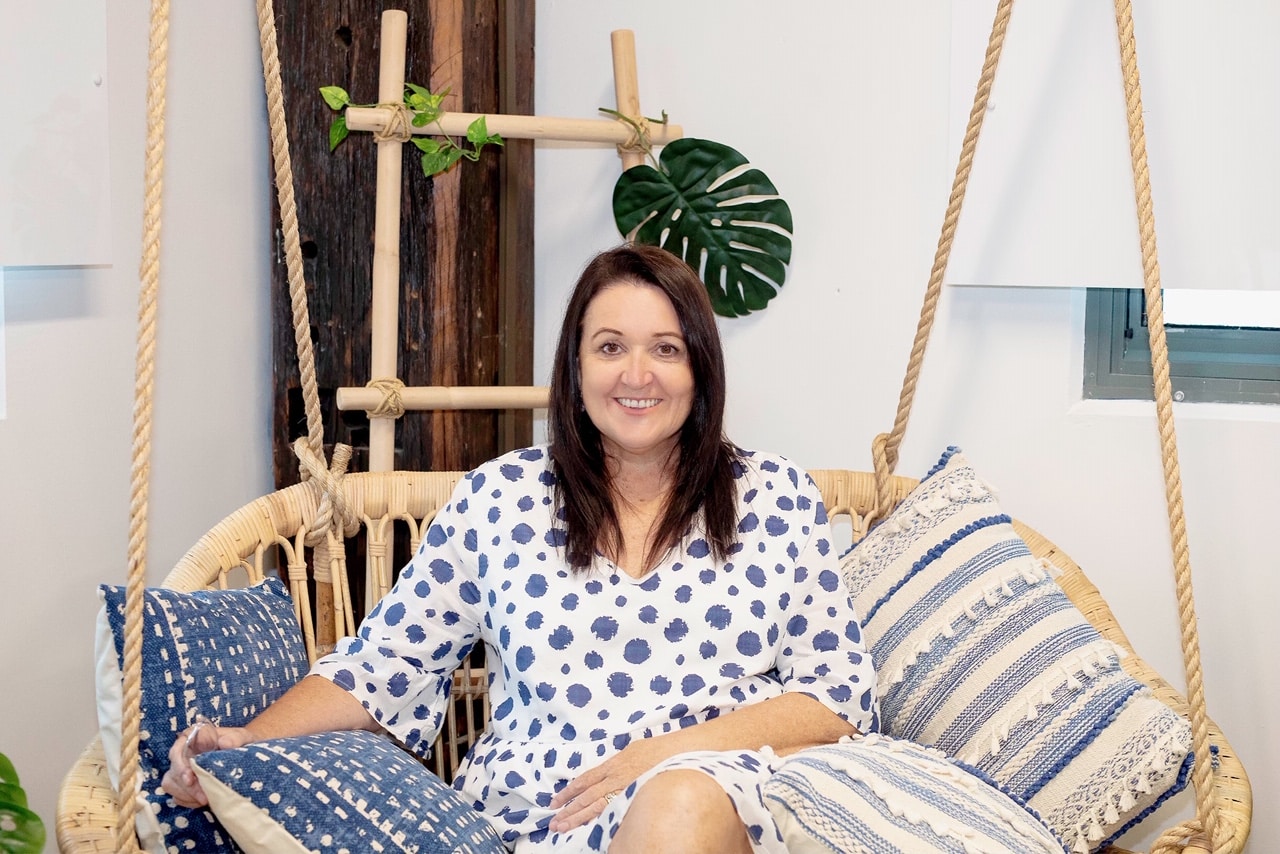 Hello there. I'm Kylie and I am the Founder and a Contributor of Mokye Collective.
We began this business venture when life threw me a curveball. In 2016 I was diagnosed with Stage 3C colon cancer, no symptoms, no warning, just a skin cancer on my cheek that seemed unusual for my skin type and an oncologist thought best to carry out a full body PET scan.
My life and that of my husband and two sons were turned upside down. An operation and 6 months of chemotherapy took a great toll on my body and mind. Subsequently I have been left unable to resume my previous role in banking and finance and I am limited in many ways.
I am not one of those super stay at home mums who embraces every moment in the home. I have grieved the loss of my 2 year and 5 year plan and potentially an end to the career I enjoyed, identified as and drew energy from.
Post chemo I was left with only a little feeling in my feet and hands and my chemo nurse suggested I take up a handicraft in an effort to try to regain some of the feeling in my hands. I was stunned, I don't sew, knit, or do craft. I studied textiles in high school, but never really found an area that interested me and frankly I didn't have the talent.
To my surprise I found macramé and I not only enjoyed it, I could actually do it ! I cannot tell you how much of a gift the therapy of macramé has been for me.
During the journey of this business I have enjoyed exploring my creative side and have encountered other career minded women who also love getting creative. Singularly, our Collective contributors including myself, would never find the time or overcome the daunting task of setting up and running a business. However together we find strength in pooling our individual creative talents and presenting them to the world.
We also laugh a lot, lean on each other, and love a glass of wine.
We all have very individual tastes however we share a love of coastal décor and coastal living. Our diversity shines through in our curated yet eclectic coastal inspired wares.
We hope you enjoy our range and find a treasure here that you will love.